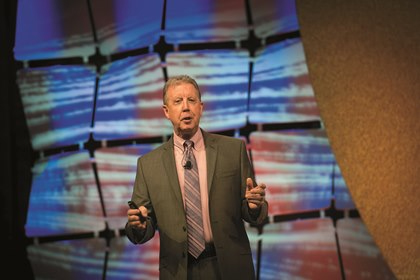 Outreach
We strive to share our findings within and outside of the scientific community through publications, conference presentations and general public outreach. Please refer to the Research, Publications, and Links/Resources pages for specific topic information.
Highlights of our recent outreach:
2019
UC Davis Health 2019 North Pacific Child Neurology Colloquium, Sacramento, California
Neonatal maladjustment syndrome in foals/neurosteroids in neonates
University of California Davis 2019 Winter Conference, Davis, California
Integrative medicine at birth- how performing the squeeze procedure transforms the brain and improves survival in foals
The Alamo Pintado Equine Medical Center Veterinary Symposium, Santa Ynez Valley, California
Neurosteroids are involved in with maladjusted foals and also septic critical care foals
Approach to gait abnormalities- neurological issues confirmed by electrophysiology
2018
American Association of Equine Practitioners Conference, San Francisco, California
Sarcocystis fayeri infection associated with neuromuscular disease in horses

How to use the Madigan foal squeeze technique for treatment of maladjustment syndrome and for performing minor procedures and administration of plasma in healthy neonatal foals

Effects of magnesium with or without boron on headshaking behavior in horses with trigeminal-mediated headshaking
2017
International Society on Anthrozoology Conference, UC Davis, California
Could recent veterinary discoveries involving the newborn foal provide insight into disorders of infant neurodevelopment and possibly links to austism spectrum disorder?
Annual Forum, American College of Veterinary Internal Medicine, National Harbor, Maryland
Trigeminal Mediated Headshaking Syndrome
Electrodiagnostics: Review of Basic Concepts and Clinical Applications
Panel Discussion on Diagnosis and Management of Spinal Cord Disease
UC Administrative Management Professionals Annual Conference, Sacramento, California
Newborn Horses Give Clues to Autism
2016
Equine Symposium, UC Davis, California
Neonatal foal birth considerations
Colorado State Annual Veterinary Conference, Fort Collins, Colorado
Parelli Natural Horsemanship Clinic, Atwood Ranch Red Bluff, California
From Foal to First Year of Life Lecture
Demonstration of Foal Squeeze
Wild West Veterinary Conference, Reno, Nevada
Updates on Neonatal Medicine
Florida Association of Equine Practitioners, Puerto Rico
Fear Studies in horses
Trigeminal Mediated Headshaking
New developments in post birth management of the foal
Monterrey-Mexico
Neurology lectures and laboratory 2 day course
2015
61st Annual American Association of Equine Practitioners Convention, Las Vegas, Nevada
Neurologic examinations of horses. In-depth interactive: Neurology
Cerebral and brainstem electrophysiological activity during euthanasia with pentobarbital sodium in horses
Third Annual Donkey Welfare Symposium, UC Davis, Davis, California
Neurologic problems of donkeys
Annual One Health Symposium, UC Davis, Davis, California
The Transition of Consciousness at Birth in Foals: Implications for Kangaroo Mother Care and the Austism Spectrum Disorder
14th  World Equine Veterinary Association, Guadalajara-Mexico
Neurologic examination in foals
Idiopathic headshaking
Neonatal maladjustment syndrome (hypoxia vs non-hypoxia)
How to collect cerebrospinal fluid
Merial case presentations, Napa, California
Discussion of neurologic disease in horses
North American Veterinary Conference, Orlando, Florida
How to perform a neurologic exam and localize the problem
Myelopathies
Neuromuscular disorders
Movement disorders
Idiopathic headshaking
2014
60th Annual American Association of Equine Practitioners Convention, Salt Lake City, Utah
Auditory loss in horses. Part I: Adult horses
Auditory loss in horses. Part II: Foals
Owner-reported response to treatment of 130 headshaking horses
7th European College of Equine Internal Medicine Congress. Prague, Czech Republic
Equine Neurology (lectures: emphasis in neonates, all day wet lab)
NORCAL Neuromuscular Faculty at UCD, Sacramento Medical Center, Sacramento, California
Neuromuscular diseases in other species
Colorado Veterinary Medical Association, Loveland, Colorado
Headshaking in horses
Neuromuscular diseases in horses
Review of Equine Neuro-anatomy and the function of the brain
Electrodiagnostics in neurological and neuromuscular diseases
XXIX Annual Forum, American College of Veterinary Internal Medicine, Nashville, Tennessee
Review of large animal neurology
XVIII Veterinary Symposium in Equine Medicine, Buenos Aires, Argentina
Equine neurology and neuromuscular disorders three day course
Western Veterinary Conference, Las Vegas, Nevada
Headshaking in horses
Approach to the equine head trauma